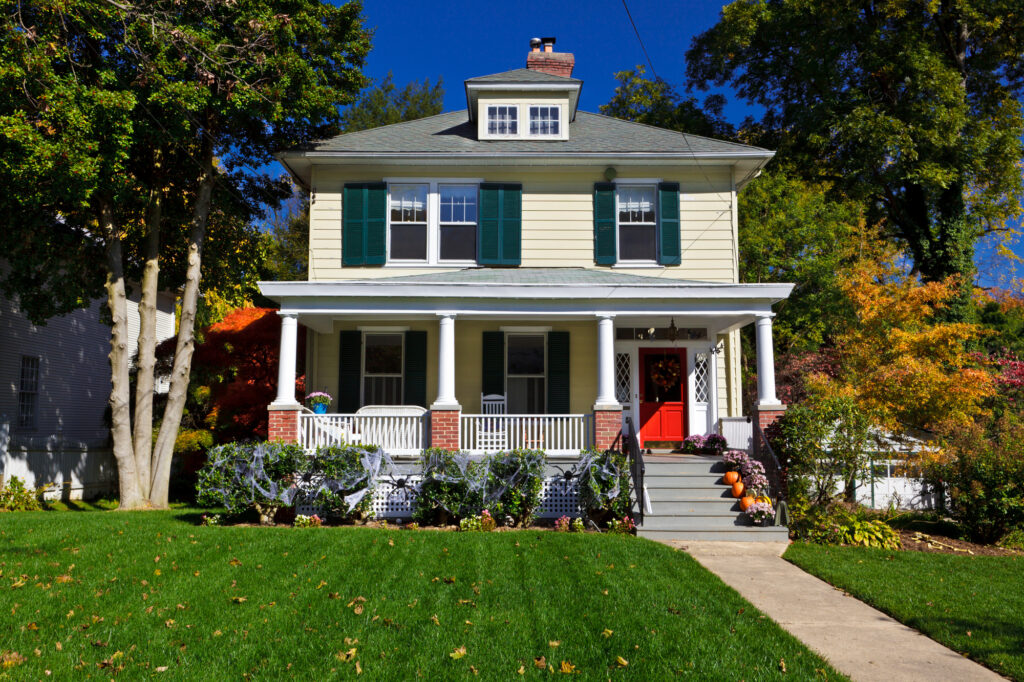 What Season is Pressure Washing Season?
It's hard to know when to clean your house. You don't want it too early because you'll be rinsing away all the dirt and grime from this winter, but if you wait too long the place will start looking pretty dirty! The best time to start power rinsing your home is once the temperature starts to get above 50 degrees Fahrenheit on a regular basis. This gives you plenty of time to dry out any wet areas below. It also takes some of the stress off the exterior, allowing it to remain in good shape for as long as possible before having to recoat or paint it.
Fall: The Season of Pumpkin Spice and Pressure Washing
The best time to have your property professionally cleaned is in autumn. Doing this in the fall will ensure that you get all of the leaves and debris off of your roof and out from the creases on the side of your property. This will not only make it aesthetically more appealing, but it will also help to prevent mold from growing on those surfaces over time.
Using a rinsing service to clean your roof and house will make cleaning up next fall much easier. There will be far less debris on those surfaces that can be blown away or washed into the gutters, which means you won't have to go through as much work to clean those areas off. In many cases, this could save you from having to hire a roof cleaning and gutter cleaning service.
I Missed Fall, Now What?
If you don't clean your home this autumn, you should plan to do it next spring, as early as possible. Power rinsing your house in the spring will ensure that all of the buildup from last season is gone before it starts accumulating again throughout the year. It also ensures that you start the year off looking great for any open houses, or other events.
Choosing the Professionals
If you want to rinse your roof and home this fall or spring, we can help. At Chesapeake Brothers we specialize in serving our customers in the need for a roof and house cleaning service and will be happy to provide you with references from previous jobs and a quote on the services you need.
We service our customers in a professional manner and will look out for your best interests while working on your property. Our pressure washing service can remove mold from roofs, gutters and siding with ease. We are ready to do the job, rain or shine, keeping your home looking great all year long!
Are leaves clogging your gutter system? Learn the benefits of keeping your gutters clear.